Our Timber Frame Erect Apprentices are about to embark on the 2nd year of their two year apprenticeship at South Lanarkshire College. Excellent feedback has been
received from both College and Students and they continue to learn the fundamental skills required during the erect process on site. They have gained a wealth of on-site practical experience and this is endorsed through their College placements and regular CITB reviews.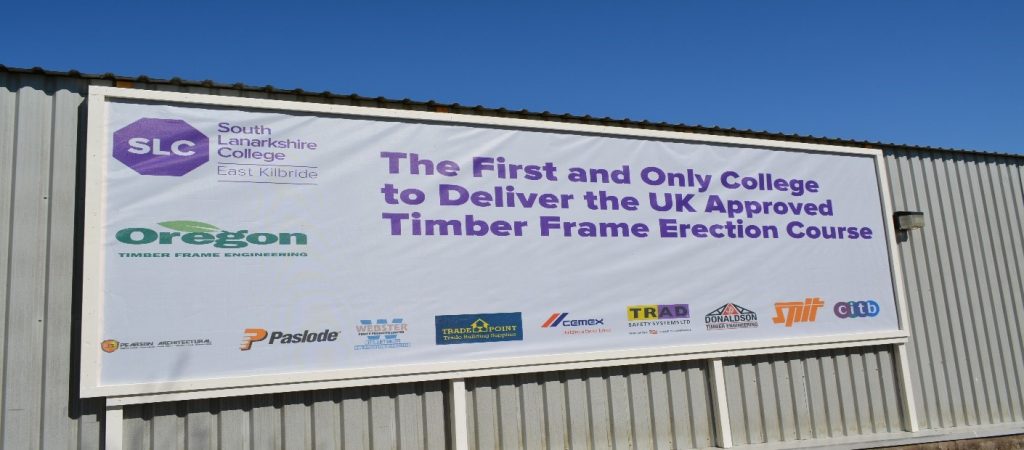 By September 2018 Oregon and South Lanarkshire College will be the first Company and College to deliver the UK approved timber frame erection qualification and we believe this Apprenticeship is fundamental in our aims to strengthen the knowledge and skills on site, for the Timber Frame Industry.